For businesses to grow and mature, all departments including the accounting needs to perform well. So, for the business doing well, the owner needs to make strategic financial decisions to take the business to the next level. This is how the concept of Virtual CFO (VCFO) emerges. To simplify fatuous processes and to save exorbitant cost that includes bonuses and fringe benefit, many small and medium size business owners opt for the services of a Virtual CFO.
Here at IMnS Associates, we act as your VCFO and strive hard to provide unmatched service backed with years of managing financial departments. Following are the services offered by us:
Drafting and Presenting Financial Strategy for Working Capital, Appropriate Levels of Debt, Receivable/Payable Management, Capital Budgeting Decisions, Investments and most importantly Cash Flow Management.
Taxation Strategy including Transfer Pricing, Net Operating Loss Carryforwards, and others
Accounting function including bookkeeping service, Performance Measurement Systems, Control Systems, and Audit Function
Financial Analysis including Cost of Capital, Capital Budgeting, Forecasting, Variance Analysis including investigation and recommendations on how to improve them, costs controls, capacity utilization, break-even analysis and others
Advocating government on your behalf that will be helpful in long term planning for your company
Sources of Finance, how to fund future capital projects, cash flow management, and investing excess funds
Providing with investment tips & tricks to make owners understand how and where to invest to earn maximum returns.
Risk Management policies and procedures includes particular risk for example foreign currency exchange, Data Security Risk, Supply chain risk, liquidity risks and others and overall business risk.
Making owners aware of all the possible threats and opportunities regarding strategic decisions by working on a costing analysis, budget planning, etc.
Provides a deep analysis on finance and technological advancements.

I hired Ilyas to help me with a business plan for my startup company. We are trying to get funding, and that requires a very detailed business plan to cover all the finance. Ilyas did an amazing job! He was so helpful and responsive. He took extra steps to ensure there were no mistakes and made great financial predictions. He is a pro in his field. I would recommend him anytime!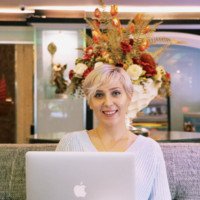 Ekaterina Vargataia
Ekaterina Vargataia

llyas just completed our financial remodeling and as a client, I have to say, he is a very professional individual in his field, (Financing / Financing Remodeling), I am extremely happy with his level of professionalism and dedication and his willingness to help and assist me with our financial remodeling.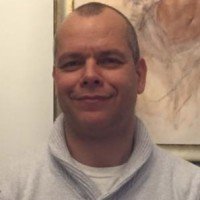 Ilyas possesses exceptional talent and creativity when it comes to financial matters. His innovative approaches to finance truly set him apart from others in the field. Working alongside him was a pleasure, and it provided both of us with the opportunity to delve deep into our shared passion for crunching numbers and financial analysis.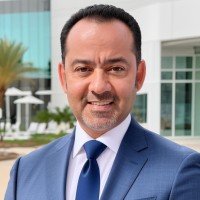 Hisham Koshak
Co-Founder & CEO