IMNS is one of the leading financial consultant organizations in Pakistan with over five years Of Financial Consultancy Experience. At IMnS Associates, we can help you to reach the next level of financial reporting and management! We help you in identifying most problematic areas within your great business by reporting your each decimal accurately.
The success of IMnS and its clients is driven its core values of:
Integrity
Confidentiality
lnnovafion
Efficiency
Self-learning
IMnS Associates have the experience of working with both local and international clients from different domains and verticals. We offer:
Flexible Pricing Structure
Our pricing structure is built keeping in view client's flexibility regarding payment; you can pay by hour, pay project-wise or have full-time equivalents (FTEs).
Use of the Latest Tools
Our experts provide you with accurate and efficient services by the use of updated versions of computer-aided tools.
Uncompromised Data Security
We take care of your privacy by having place strict data security policies, so once you outsource to us, you can be assured that all your information will be completely safe with us.
Customized Accounting Solutions
We customize our services as per the client requirements. Our experts understand each and every aspect of clients accounting needs inside out and hence customize services accordingly.
Quick Turnaround Time (TAT)
We have achieved a remarkable turnaround in the past year and continue aiming the same in the future.
Talented Team of Business Professionals
Looking for the team specializes in certain sectors? We have a highly talented team of business and financial experts who have a clear understanding of business needs of each client.
Contact us today to schedule a free consultation session.
~

Our Team

~
Core Management
We have a core management of highly professional individuals, having diverse experience in various industries and business mind-set.

I hired Ilyas to help me with a business plan for my startup company. We are trying to get funding, and that requires a very detailed business plan to cover all the finance. Ilyas did an amazing job! He was so helpful and responsive. He took extra steps to ensure there were no mistakes and made great financial predictions. He is a pro in his field. I would recommend him anytime!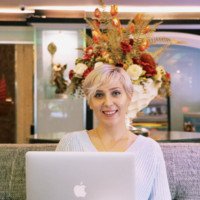 Ekaterina Vargataia
Ekaterina Vargataia

llyas just completed our financial remodeling and as a client, I have to say, he is a very professional individual in his field, (Financing / Financing Remodeling), I am extremely happy with his level of professionalism and dedication and his willingness to help and assist me with our financial remodeling.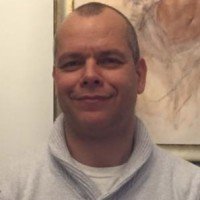 Ilyas possesses exceptional talent and creativity when it comes to financial matters. His innovative approaches to finance truly set him apart from others in the field. Working alongside him was a pleasure, and it provided both of us with the opportunity to delve deep into our shared passion for crunching numbers and financial analysis.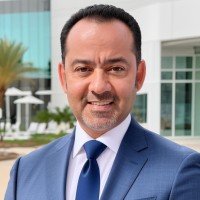 Hisham Koshak
Co-Founder & CEO