The need for an accurate, complete and timely financials is essential for every business to make timely and accurate decisions. Financial reporting and analysis involves the deep analysis of the financial data to determine how good a company is operating in the competitive business world and also includes preparation of different kind of financial reports. Our experts are aware of the importance of providing true and fair accounts and so prepare financial reports for management, investors and other stakeholders to give an accurate picture of the financial position of your company.
At IMnS Associates, the financials are prepared in accordance with the applicable financial reporting standard together with the local laws. The laws vary significantly and are subject to change. To cater to the particular business situated in a particular territory, we provide bespoke services to our every client, so that they meet every regulatory requirement that are applicable.
The services available in the domain of financial reporting are as follows:
Set-up of bookkeeping process

Trial balance preparation
Book keeping services-General bookkeeping, Financial statements preparation, Accounts reconciliation, Inventory recording analysis

Tracking, reporting and documentation of reports in real time.

Bank reconciliation reports
Accounts payable reports
Accounts receivables reports
General ledger reports
Inventory reports

Fixed asset and depreciation calculation
Maintain payroll registers
Ensure regulatory compliance

Risk assessment
Financial audits
Country specific reporting services
Prospective reporting
S. GAAP reporting services

Extracting bespoke
Communication of financial laws and regulations to the management and keeping them updated so that they can avoid occurrences of non-compliance.
Why Outsource Financial Reporting Services?
Outsourcing financial reporting services to IMns associates can give your organization access to the following advantages –
Avoidance of costly financial reporting software
Save on the time in preparing financial reports
Multiple levels of quality control checks
Improved decision making

I hired Ilyas to help me with a business plan for my startup company. We are trying to get funding, and that requires a very detailed business plan to cover all the finance. Ilyas did an amazing job! He was so helpful and responsive. He took extra steps to ensure there were no mistakes and made great financial predictions. He is a pro in his field. I would recommend him anytime!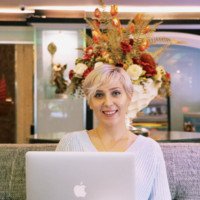 Ekaterina Vargataia
Ekaterina Vargataia

llyas just completed our financial remodeling and as a client, I have to say, he is a very professional individual in his field, (Financing / Financing Remodeling), I am extremely happy with his level of professionalism and dedication and his willingness to help and assist me with our financial remodeling.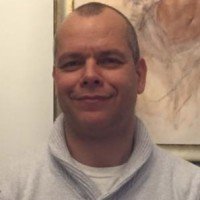 Ilyas possesses exceptional talent and creativity when it comes to financial matters. His innovative approaches to finance truly set him apart from others in the field. Working alongside him was a pleasure, and it provided both of us with the opportunity to delve deep into our shared passion for crunching numbers and financial analysis.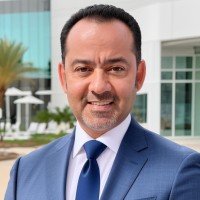 Hisham Koshak
Co-Founder & CEO