A good cash management is the lifeblood of any organization. It can improve a company's liquidity, reduce unnecessary costs, and increase profitability. If your cash flow is not appropriately maintained and analyzed at different intervals it will definitely create a problem for business to continue. No matter what is the nature of your business a good budget plan is a must-have for every type of business. Without optimal cash flow, business operations cease to exist, vendors jump ship and company may be forced to reduce investments in areas that actually help make growth possible. Whether it's sale of products or services, or something else, it's vital to have clear and sound budget plan in place. Similarly, if you plan to merge with or acquire any business, you need to seek expert's advice for business valuation analysis of capital structure of the company, its management, and its future earnings prospects. Many clients find preparing cash flows, annual budget and valuation reports a daunting process and look for the professional help to do the task.
At IMnS associates, our experts view your past financial records and future plans to help you ensure preparation of a sound budget that will lead company to success.  We will also revisit this plan on timely basis to concentrate on areas for further improvements.
Good cash management is something that can make your business. We help you maintain optimal cash flow levels by forecasting future expenditures, tracking sources and budgeting accordingly.
We can help you re-balance your budget by analyzing your spending and debts (expected debt reduction) for an optimal cash flow
We help you produce a comprehensive budget and put in place the tools to develop your business.
Our team will revisit the budget plan if there were any major changes in operations, business plan or business structure. With our help and guidance, you will always be able to operate your operations at optimal level will always be on top of your finances.
We use common approaches to business valuation: discounting cash flow models, review of financial statements, and similar company comparisons. Some of the business valuation methods include:

Market capitalization
Times revenue method
Discounted cash flow method (DCF)
Earnings multiplier
Book value and
Liquidation value
Contact our team of professionals to meet the unique needs of your organization.

I hired Ilyas to help me with a business plan for my startup company. We are trying to get funding, and that requires a very detailed business plan to cover all the finance. Ilyas did an amazing job! He was so helpful and responsive. He took extra steps to ensure there were no mistakes and made great financial predictions. He is a pro in his field. I would recommend him anytime!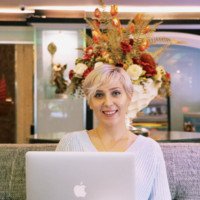 Ekaterina Vargataia
Ekaterina Vargataia

llyas just completed our financial remodeling and as a client, I have to say, he is a very professional individual in his field, (Financing / Financing Remodeling), I am extremely happy with his level of professionalism and dedication and his willingness to help and assist me with our financial remodeling.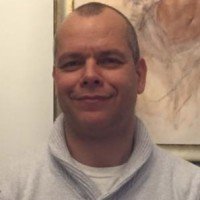 Ilyas possesses exceptional talent and creativity when it comes to financial matters. His innovative approaches to finance truly set him apart from others in the field. Working alongside him was a pleasure, and it provided both of us with the opportunity to delve deep into our shared passion for crunching numbers and financial analysis.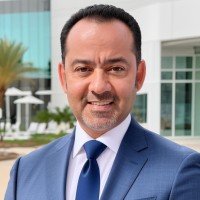 Hisham Koshak
Co-Founder & CEO