Are you thinking to outsource your payroll processing services to a trustworthy and affordable payroll service provider? Don't worry! You have landed at the right place. At IMnS, we have the capability to handle your tedious payroll details in compliance with federal and state regulations. By outsourcing us, you will be able to concentrate on your core business better than before.
Our payroll processing services includes:
Gathering and monitoring employee time information and attendance for a selected time period.
Computing payroll taxes, benefits & deductions
Filing taxes that support Social Security, federal Medicare, unemployment funds, and direct deposits.
Distributing employee pay (Monthly/ bi-monthly/ weekly check payments) for that time period.
Payments and deductions: When computing employee's payroll, PAYE deduction is made as per 'HM Revenue and Customs' (HMRC) system.  
Payments to employees: It includes their salary or wages, tips or bonuses, or maternity pay or statutory sick.
Deductions: Deduction of tax and National Insurance for most employees. Student loan repayments or pension contributions may also need to be deducted for some employees.
Reporting to HMRC: When a new employee joins or an employee's circumstances change; change in designation etc., all these updates will be given to HMRC.
Annual reports: At the end of tax year an annual report will be submitted to HMRC, informing about expenses or benefits.
Wages & Hours: Wages and overtime pay are computed in accordance with the rules prescribed by The Fair Labor Standards Act (FLSA).
Employer Contributions towards FICA: Withholding both Medicare and Social Security contributions from employee's wages as per rules prescribed under The Federal Insurance Contributions Act.
401 (k) Plan: We keep track of employee's details, automatic deductions (for 401-K and W-2 deposits) from paychecks, tax withholding and more.
Tax deposit: Issuance of taxes to the Internal Revenue Service in accordance with the IRS deposit schedule.
We have hands on experience in using the following Payroll Processing Software.
Our team has the required skills to provide the best quality payroll processing services within a quick turnaround time.

I hired Ilyas to help me with a business plan for my startup company. We are trying to get funding, and that requires a very detailed business plan to cover all the finance. Ilyas did an amazing job! He was so helpful and responsive. He took extra steps to ensure there were no mistakes and made great financial predictions. He is a pro in his field. I would recommend him anytime!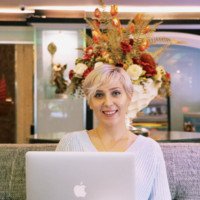 Ekaterina Vargataia
Ekaterina Vargataia

llyas just completed our financial remodeling and as a client, I have to say, he is a very professional individual in his field, (Financing / Financing Remodeling), I am extremely happy with his level of professionalism and dedication and his willingness to help and assist me with our financial remodeling.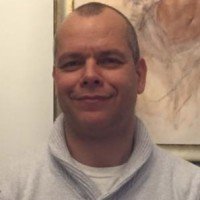 Ilyas possesses exceptional talent and creativity when it comes to financial matters. His innovative approaches to finance truly set him apart from others in the field. Working alongside him was a pleasure, and it provided both of us with the opportunity to delve deep into our shared passion for crunching numbers and financial analysis.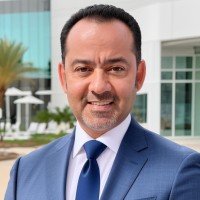 Hisham Koshak
Co-Founder & CEO