Management consulting services helps organizations to improve their performance, through the analysis of existing problems and establishing plans for improvements. Growing your company by developing the effective strategies is not so easy and to make it happen you need to seek professional advice. Organizations may need management consultants for improving short-term profitability that results in long-term growth.  To gain external (and presumably objective) advice you need to find a consultant to whom you can trust.
While business process outsourcing can reduce cost and deliver significant benefits in operation, there can also be pitfalls associated with outsourcing. For business to grow, partnering with the right consulting firm can help clients to yield the desired benefits.
At IMnS associates, our business management professionals are highly experienced and work hard to tailor close relationships with clients. Whether you're struggling through maximize profitability, minimize taxes, cash-flow issue, improve your productivity or looking to expand into new markets, our team has the know-how to make sound recommendations.
Our management advisory services focus on three core areas:
Organizational restructuring and strategic planning, including business decision making, succession and exit planning, expansion assistance, acquisitions and mergers support, and transaction planning.
Business valuations including profit analysis.
Operational improvement, developing budgets and cash flow analysis, selecting employee benefit plans, corporate turnarounds, and measuring your results.
If your organization is looking for the best and cost-effective management consultancy outsourcing services, contact IMnS associates now.

I hired Ilyas to help me with a business plan for my startup company. We are trying to get funding, and that requires a very detailed business plan to cover all the finance. Ilyas did an amazing job! He was so helpful and responsive. He took extra steps to ensure there were no mistakes and made great financial predictions. He is a pro in his field. I would recommend him anytime!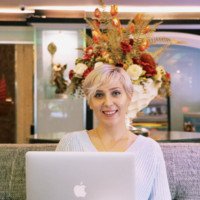 Ekaterina Vargataia
Ekaterina Vargataia

llyas just completed our financial remodeling and as a client, I have to say, he is a very professional individual in his field, (Financing / Financing Remodeling), I am extremely happy with his level of professionalism and dedication and his willingness to help and assist me with our financial remodeling.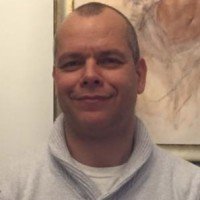 Ilyas possesses exceptional talent and creativity when it comes to financial matters. His innovative approaches to finance truly set him apart from others in the field. Working alongside him was a pleasure, and it provided both of us with the opportunity to delve deep into our shared passion for crunching numbers and financial analysis.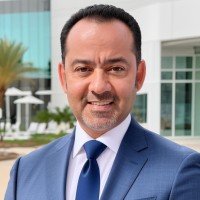 Hisham Koshak
Co-Founder & CEO