Owning and managing a business requires business owners to perform numerous tasks to keep their company operating well in this competitive business world. While you need to keep an eye on every day-to-day business responsibilities, it can be beneficial to outsource your tedious accounting and bookkeeping job to experts.
At IMnS, our goal is to facilitate the owners and management of small and medium enterprises to feel free from all the financial chores of the business and instead concentrate on growing their business. No matter where you are located, we will cover all your accounting needs and enable you to focus on running your business successfully while we keep track of the numbers. Our accounting & bookkeeping services include but are not limited to:
Developing system to account for day to day financial transactions by establishing a chart of accounts.
Defining bookkeeping policies and procedures.
Recording the day to day financial transactions in bookkeeping software or databases.
Maintains subsidiary accounts.
Maintains general ledger and preparing a trial balance by reconciling entries.
Preparation of bank reconciliation statements on monthly basis.
Preparing and sending invoices to debtors.
Maintains historical records.
Producing income statements, balance sheets, cash flow statement and other financial documents.
Enforcing adherence to requirements as per IFRS and GAAP and advising management on needed actions.
Preparation of financial reports as per Federal, state, and local legal requirements.
Reporting any irregularities in data (internal audit) and suggesting solutions to management.
Contributes with management to produce related results as needed.
Most Popular Accounting Software's
We have hands on experience using Accounting softwares such as:
So, if you are a business owner looking for a reliable and cost effective bookkeeping and accounting services under a single roof, contact us for initial free advice.

I hired Ilyas to help me with a business plan for my startup company. We are trying to get funding, and that requires a very detailed business plan to cover all the finance. Ilyas did an amazing job! He was so helpful and responsive. He took extra steps to ensure there were no mistakes and made great financial predictions. He is a pro in his field. I would recommend him anytime!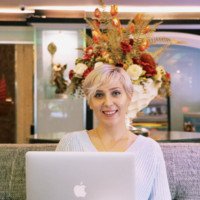 Ekaterina Vargataia
Ekaterina Vargataia

llyas just completed our financial remodeling and as a client, I have to say, he is a very professional individual in his field, (Financing / Financing Remodeling), I am extremely happy with his level of professionalism and dedication and his willingness to help and assist me with our financial remodeling.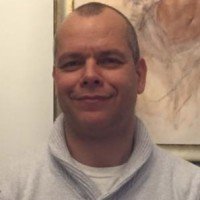 Ilyas possesses exceptional talent and creativity when it comes to financial matters. His innovative approaches to finance truly set him apart from others in the field. Working alongside him was a pleasure, and it provided both of us with the opportunity to delve deep into our shared passion for crunching numbers and financial analysis.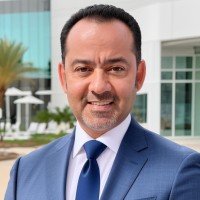 Hisham Koshak
Co-Founder & CEO